Certification in Clinical Research Excellence (CCRE) - LSSSDC Certified
Instructor: Learntoupgrade & LSSSDC Certified
Language: English & Hindi
Validity Period: Lifetime
Program Details: The Certification in Clinical Research Excellence (CCRE) is a comprehensive and industry-recognized program designed to provide participants with the knowledge and skills needed to excel in the field of clinical research. This certification course is accredited by the Life Sciences Sector Skill Development Council (LSSSDC), ensuring its alignment with industry standards and best practices.
Course Overview: The CCRE course offers a well-rounded curriculum that covers the essential aspects of clinical research, including the drug development process, clinical trial design, regulatory guidelines, ethical considerations, data management, and quality assurance. Participants will gain a deep understanding of the key stages involved in bringing new drugs and medical devices to market while adhering to strict regulatory requirements.
Course Objectives:
Acquire a comprehensive understanding of the clinical research industry, its stakeholders, and its role in healthcare advancements.
Explore the principles of clinical trial design, patient recruitment, and protocol development.
Familiarize yourself with Good Clinical Practice (GCP) guidelines and regulatory compliance in clinical research.
Learn the essentials of data collection, management, and analysis in clinical trials.
Understand the ethical considerations and patient safety measures in clinical research.
Gain insights into adverse event reporting, risk management, and quality assurance practices.
Develop essential soft skills, such as communication, teamwork, and problem-solving, for successful clinical research careers.
Certification and Career Prospects: Upon successful completion of the CCRE course, participants will be awarded a prestigious certification endorsed by the Life Sciences Sector Skill Development Council (LSSSDC). This certification serves as a valuable testament to the participant's expertise and enhances their employability in the clinical research domain. Graduates of this program will be equipped to pursue rewarding careers as Clinical Research Associates (CRAs), Clinical Data Managers, Clinical Project Managers, and other roles in the pharmaceutical, biotechnology, and medical device industries.
Join the Certification in Clinical Research Excellence (CCRE) program and embark on a journey toward a fulfilling and impactful career in the world of clinical research.
Prerequisites:
Participants should have a background in life sciences, pharmacy, medicine, or a related field.
Basic knowledge of medical terminology and research methodologies is preferred but not mandatory.
Course Duration: One month (Adjust as per the program's actual duration)
Delivery Mode: Virtual learning (In-person workshops and online modules)
Assessment Process: Assessment done by Learntoupgrade & LSSSDC Both before certification Issue .
First Assessment - By Learntoupgrade
Second Assessment - By LSSSDC
Certification
All the participants will get LSSDC and DBT recognized learntoupgrade Internship certification, you can directly download your certificate from the website. Also, all the certificates would have a unique code by which anybody can verify the certificate from our portal.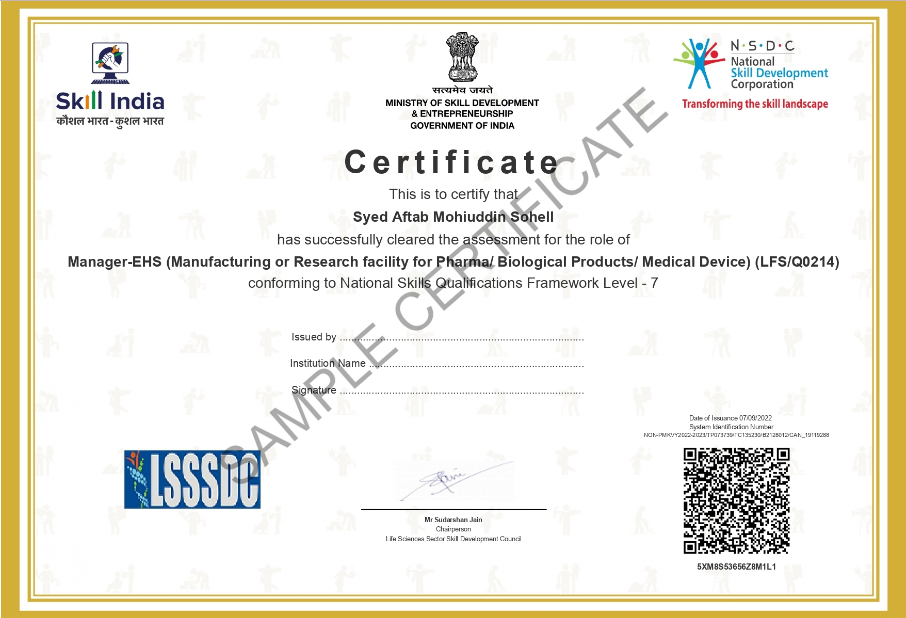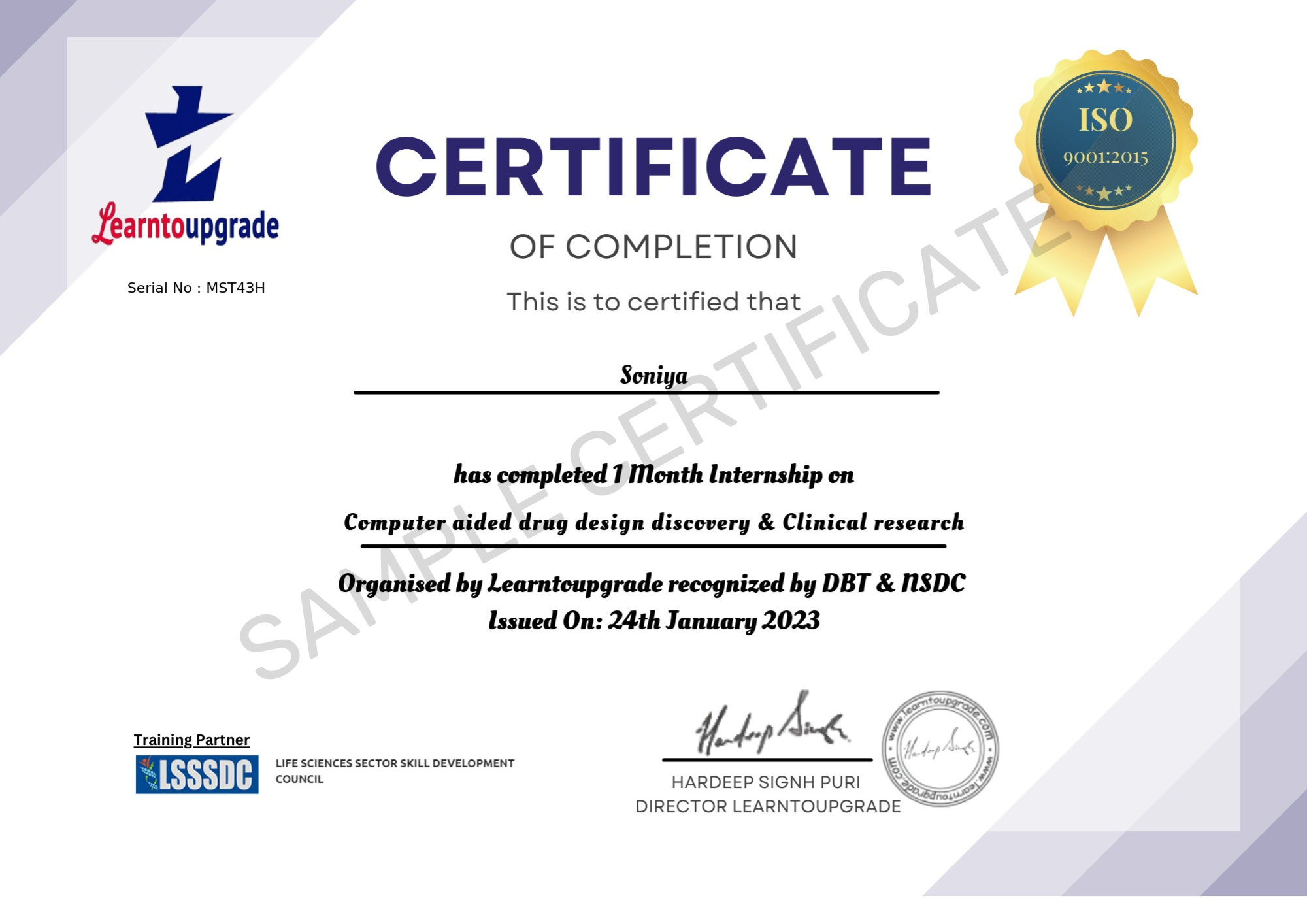 Note: The course title and content provided here are for illustrative purposes. The actual course title and curriculum may vary based on the specific offerings of the training institution or organization providing the Clinical Research Certification Course with LSSSDC certification.