Learntoupgrade Membership Plan
Instructor: Learntoupgrade.com
Language: English, Hindi
MEMBERSHIP PLAN
Learn, Transfer and Earn.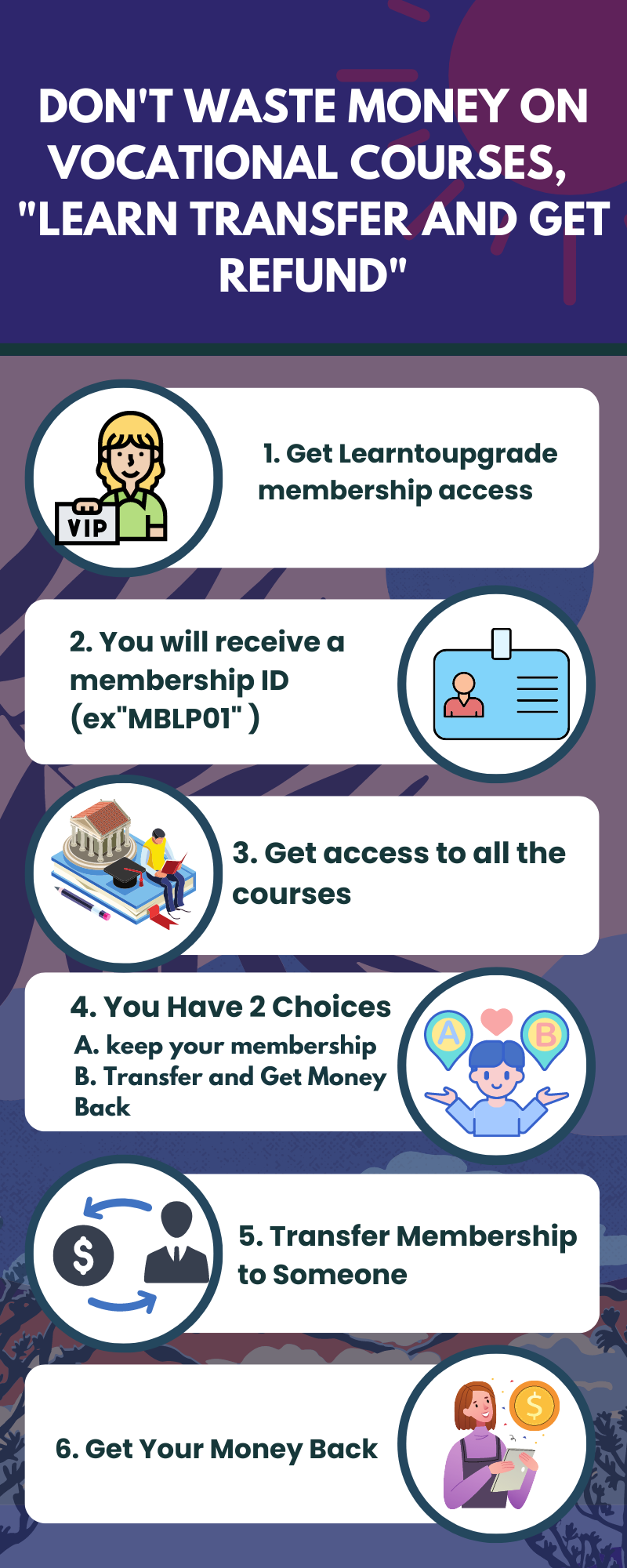 ---
What is Membership Plan?
Each college student should get equal learning opportunity and should not stop learning because of money constraints.

Training courses are expensive for students which restrict them to learn just 1 OR 2 courses.
To help students learn more, learntoupgrade has taken an initiative, where firstime ever, you can take learning membership, and once you have completed your learning goals, you would be able to transfer the same, and this way you can help another student to follow the same path.

So Finally,

This new membership plan allows the members to sell their membership whenever they wish to and when you pass on the membership, the new student would pay the membership fee, and you get your money back , so join this initiative.
"Learn transfer and get Refund"
---
As The Founders Of Learntoupgrade, We Were Able To Look Behind The Scenes Of:
32,659 Active Member...
and 23,586 Transfered Membership...
---
Think About Your Career, Your Money and Time, Only Learntoupgrade Provide You The Best Way of Learning, How To Save Money And Time... We Are Always Your Guide Walking You Through Each Step:
Learntoupgrade will help you to find your path of success and give you the confidence to become a successful...
Learntoupgrade will show you how to Transfer The Purchased Membership after Completion of Your Course....

---
Send Me Your Enquiry...
I'd Like To Give You A Free Session About How This orks